We Make Legal Issues Easy
When you are faced with challenging legal issues in real estate and other areas of the law, you need an attorney you can trust. Frank D. Samperi brings experience, timeliness and a sense of priority to your legal matter promising you the utmost professional and informative representation.
Get the Best Real Estate Advice
We know the laws regarding real estate, business law, estate law, and more. If you need legal advice in New Jersey, give us a call and we'll help connect you with the right information, attorney or resources for your case!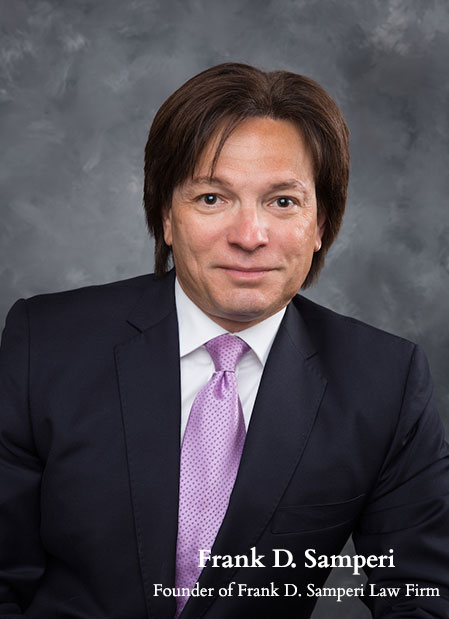 About Us
The office of Frank D. Samperi, Attorney at Law, is a boutique law firm that devotes attention to detail while providing all clients the prompt service they need in any legal matter.
Frank D. Samperi, Esq. is an experienced real estate attorney. His office in Hackensack, NJ, has helped to close thousands of business and real estate transactions. Despite this long history of success, Frank realizes that each transaction is unique. Your sale or purchase is probably the largest investment you will ever make in your life and you can trust Frank to make it the best it can be. Frank brings years of legal experience and education to your case. He is patient, informative, and respectful, keeping you updated every step of the way.
Frank has been licensed for 30 years, being admitted to the New Jersey and U.S. District Court in 1988. He earned his J.D. from Seton Hall University Law School in 1988 and his Bachelors from Rutgers University in 1985. When he is not providing legal services for his clientele, Frank enjoys spending time with family and friends and giving back to the New Jersey community.
Legal Practice Areas
Trust a skilled attorney with your legal needs
Testimonials
I needed a will and Mr. Frank Samperi helped me to think it through and plan accordingly. I rest easier now knowing that my business, home, and other assets will be taken care of when my time eventually comes, and that my children and grandchildren will have an easy process. Much appreciated.

Hackensack, NJ

We were excited to buy our new house, but didn't know how much legal stuff would come with it! Frank Samperi really helped us out, not only handling the legal stuff, but explaining it to us so we felt prepared and informed. We love our house and are so glad Mr. Samperi was there to help make it happen!

Sparta, NJ

Frank handled my refinancing on my home and both my wife and I would strongly agree that Frank and his staff dot every "i" and cross every "t" to make sure there are no unwelcome surprises at the finish line.... If you need a Real Estate Lawyer, look no further than Frank Samperi; he is kind, courteous and a true professional.

Woodbury, NY

Highly recommended, great attorney with a wonderful attentive manner. Mr. Samperi's office is a great find. Thank you to my realtor for recommending him. Carol, his PA, is fantastic, very pleasant, extremely knowledgeable, and the backbone of this office. Thank you both for making our sale go so very smoothly!

Hackensack, NJ


Contact Information

  45 Essex Street – Suite 101 | Hackensack, NJ 07601


  (201) 487-9669


  (201) 487-9670


  Frank@frankdsamperiesq.com


  Monday – Friday: 9 am – 5 pm
Please fill out the form below